We are a group of Clinical Psychologists with a base in three locations within the UK: Swaffham in Norfolk, North East England and Ipswich, Suffolk. We are able to offer appointments located further afield or via Skype – please do get in contact with us to discuss arrangements.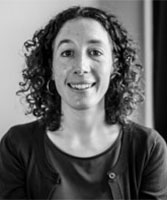 Dr Laura Edwards
Laura is a Clinical Psychologist in Norfolk and qualified at the University of East Anglia (UEA) in 2008.  Since qualifying, Laura has become chartered with the British Psychological Society (BPS), is registered with the Health Professions Council (HCP) and holds full accreditation with the BABCP as a CBT psychotherapist.  Laura has also trained as a mentalisation based therapy practitioner and is registered with the British Psychoanalytic Council (BPC).
Post qualification Laura has worked in the field of adult mental health, working with people experiencing severe and enduring mental health difficulties.  Laura has developed a particular interest in working with people who have experienced complex trauma, eating disorders, low mood, Asperger's Syndrome and health related conditions.  Prior to training as a Clinical Psychologist, Laura completed a degree in Psychology and a Masters in Health Psychology at City University, London, and a PhD in Behavioural Genetics at Leeds University.
Laura is currently part way through the training to become a group analyst with the Institute of Group Analysis.
In addition to providing psychological assessment, therapy and supervision, Laura is a current Trustee for Focus 12, a drug and alcohol rehabilitation Centre in Bury St Edmunds.
---
Dr Markku Wood
I am a highly experienced clinical psychologist, passionate about working with people who are having a difficult time. I have extensive training and experience of working across a variety of mental health difficulties, developmental disorders and age ranges with individuals, couples, and families. Currently I work as a Senior Lecturer in Psychological therapies at Northumbria University and in Private practice. Up until recently I was Clinical Lead/Principal Clinical Psychologist for an NHS adult mental health service in Cambridgeshire and before this I worked as a Senior Clinical Psychologist for an NHS Child and adolescent mental health service and Early Intervention for Psychosis service in Norfolk.
Over the last 16 years I have developed a passion for working with children and adults with a variety of mental health difficulties from depression to anxiety, behavioural and emotional difficulties to psychosis. I also have a special interest in working with developmental disorders such as autism spectrum conditions and attention deficit hyperactivity disorder. I am an accredited Cognitive Behavioural Psychotherapist (CBT) with the BABCP, Registered Practitioner Psychologist with the HCPC, and Associate Fellow and Chartered Psychologist with the British Psychological Society.
In therapy I use a variety of methods including CBT and systemic theories. I am also a therapist and trainer in Behavioural Family Therapy and have experience of delivering Programmes and supervision of Applied behaviour Analysis and Positive behaviour Support.
I look forward to taking informal and formal enquirers from individuals and families and look at ways that we can work together in a warm and compassionate way to improve your quality of life.
Appointments
I offer appointments at Durham Therapy Centre on Tuesday and Thursday evenings.
Contact
To make an enquiry or book an appointment, please contact Markku on:
Tel: 07889 924899 or contact me by using our online enquiry form
---
Dr Anna Eyre
Anna is a Highly Specialist Clinical Psychologist based in Suffolk and registered with the Health Professions Council. Since qualifying in 2006, she has worked for an adult community mental health team, an older person's community mental health team and more recently with individuals with advanced dementia within a ward environment. She currently works for a rehabilitation team supporting patients and their families following stroke. She has particular interests in neuropsychological assessment, CBT and Interpersonal Psychotherapy (IPT) for depression, working with individuals and families affected by dementia, stroke, anxiety disorders and PTSD. She works sensitively within the therapeutic models with respect to culture, faith and religion.  She can offer assessment and/or treatment for individuals or couples in weekdays, evenings and weekends..
Please contact any of us by telephone or email for an initial discussion about how we may be able to help you. If you wish to specify a therapist, please let us know when you contact us.
---
Alexis Wood
Alexis is working for the team as a assistant clinical psychologist. Alexis is currently completing a Phd in Psychology at the University of East Anglia in the area of pre-natal attachment. Clinically, Alexis is trained to a post graduate level in the treatment of mental health difficulties in primary care and has experience with children and adults across the age range particularly those with autism spectrum disorders. Alexis will be assisting the team with the completing of assessment and the delivery therapeutic interventions.